"I strongly believe in mere Quality work and the rest is assured" Janak Shukla (Chairman & M.D.)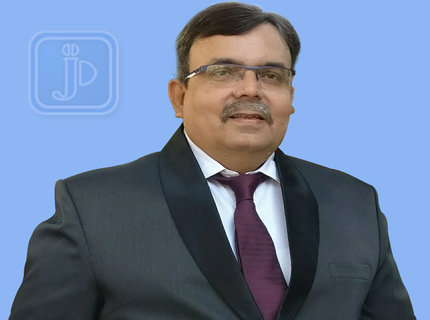 JPI is a name synonymous with establishing best quality in the Rubber Lining & Rubber moulded Articles. JPI's philosophy is to upload traditional values through the empowerment of professionals, providing technical and economically unrivalled solutions to complex problems faced in the industry. "Compromise" is just impossible in JPI's workmanship. We have never learnt to compromise with quality job and hence client satisfaction is automatically served. "We Value Time"….. JPI is committed to helping clients meet deadlines and financial obligations in a timely, cost-effective manner. Time is one of the constraints in all project deliveries around the world, for which we take utmost care from the project initiation till its closure and identify risks well in advance to treat them professionally. The founder of JAY POLY TECH INDUSTRIES, Mr. Janak Shukla is having excellent shop floor experience of 30 years in particular field of Rubber Lining & Rubber Moulded parts from the most reputed , established & pioneer company of the industry. .
HISTORY
The JAY POLY TECH INDUSTRIES, Ahmedabad is established idn 1997 and during the tenure of 16 Years we have carried out so many critical jobs for our valued clients of various sector all across the country. JPI firmly believes in quality products & services. Client satisfaction is our prime motto by providing 24 X 7 services. We always believe that Client is King and always eager to understand client's needs and try to serve them in better ways. Initially, we started our journey with Rubberlining in natural rubber & synthetic rubbers such as Neoprene, Butyl, Hypalon, etc. by hot and cold bonding process.Today, we provides best quality Rubber Lining & Rubber rollers, we have established a reputed name in the Rubber Lining Industry. We are continuously progressing under the guidance of highly qualified & experinced technical staff. .
OUR VISION
"Develop a quality conscious market and provide unbeaten quality to our clients, together with support services at each of our customer locations." In a span of one and a half decades, the JPI has achieved many milestones. Its product range includes high quality and innovative products giving a wide and synergistic product.